FREE Bodybuilding eBook
Learn the Underground Bodybuilding Secrets
That Other Websites Don't Want You To Know About!
Enter your first name and a valid email address
for free instant access to this secret program.

---
Atomic Test
Testosterone Supplement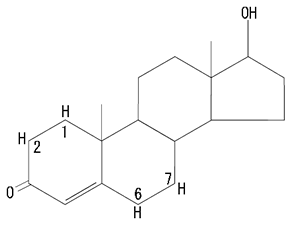 Drug Free, Legal, and Effective!

Testosterone is King! Always has been and always will be. When it comes to adding shredded muscle mass testosterone works like no other. With the all new Atomic Test you will jack your own natural testosterone to all new levels! This is all natural product that works with your body's own testosterone production to help get the new muscle growth you need. Atomic Test isn't the kind of compound you come across very often! A 100% natural testosterone-enhancing product that's safe and effective! Best of all it is legal and you won't have the DEA banging down your door. Lets take a look at what makes this powerful supplement work.

Prohormones were the best supplements available for boosting testosterone levels. Problem is, they have been banned by the U.S. government, not to mention they had potential negative side effects when they were abused. Since the U.S. government has made prohormones illegal, the sports supplement industry has been hard at work trying to come up with safe and legal replacements for prohormones.

Many of these replacements won't live up to the hype, but one product has emerged that is truly revolutionary and definitely will not disappoint. It is called Atomic Test and it is the best natural herbal testosterone supplement and the most effective and safest testosterone booster ever!

We feel Atomic Test promotes increases in muscle and strength, just as effectively as prohormones, but best of all -- this product is both natural is safer than prohormones and it is not affected by the government ban, which means it can be sold as a legal, pharmaceutical grade, dietary supplement.

How Does Atomic Test Work?

Atomic Test is a stack of 10 supplements that help your body produce more of it's own natual testosterone and also prevent the heightened estrogen levels that result from the aromatization of testosterone.

Atomic Test will greatly enhance functioning of your own natural testosterone production, which will result in better increases in muscle and strength!
Supplement Facts:
Serving Size: 3 Capsules
Servings Per Container: 30
Each serving (3 capsules) contains the following:
100 mg. Tongkat Ali (Long Jack), 100 mg. DHEA, 30 mg. Zinc Sulphate, 200 mg. Saw Palmetto, 150 mg. Chrysin, 350 mg. Tribulus Terrestris, 100 mg Avena Sativa, 250 mg. Muira Puma, 300 mg. Nettle Extract and 30mg. Betasistosterol.
Take 3 capsules each day. Take for cycles of only 4 to 8 weeks.
Warnings: Not recommended for persons under the age of 21. Not recommended for use by women.
Believe me, this is one of the best natural testosterone boosters on the market today! Try it along with intense weight training and YOU WILL GAIN MUSCLE!
Order today using our 100% secure server!
Andro-Shock $74.95

2 Bottles Andro-Shock $140.00

3 Bottles Andro-Shock $195.00

To order by phone call:
1-800-635-8970
10 am to 6 pm PST
Disclaimer: The information presented is intended to be used for educational purposes only. The statements made have not been evaluated by the Food and Drug Administration (U.S.). This product is not intended to diagnose, treat, cure or prevent any condition or disease. Please consult with your own physician or health care practitioner regarding any suggestions and recommendations made. This product is not for use by individuals under 21 years of age.
---